1. Don't be afraid to fall in love with the bad dude. Angel, who turned evil after sex? Or Spike, the vampire whose speciality meat was distinctly Slayer-flavoured? Well, BUFFY DON'T CURR. She loved them both. And tapped both their asses quite thoroughly.
2. Leather trousers are only ever a good idea if you're a vampire slayer named Faith Lehane (Eliza Dushku). A tough lesson, but definitely one to be learned before taking your meagre earnings from that horrible retail job down to Kookai and buying an ill-judged pair.
3. When you're going to save the world by stopping the apocalypse/fighting with cave demons etc, the world is your fashion oyster. (It also makes Halloween costumes a doddle – "Oh, just my normal clothes. With this big-ass SCYTHE!") A look back at Buffy's various season finale sartorial choices:
Season 1: frou-frou white dress and fugly white shoes
Season 2: black top, camel trousers
Season 3: 3/4 sleeve-length black top, black leather trousers, long red leather jacket
Season 4: White slouchy jumper, black leather trousers
Season 5: white jumper, baggy grey 'mum' slacks
Season 6: black v-neck jumper, black trousers
Season 7: jeans, deep v white top, bell-sleeved pink laser cut out suede (leather?) jacket
4. Everyone needs a Willow in their life. Super-powerful, loyal, would dig you out of the ground and bring you back to life… And kind too? Fuck yeah, Willow!
5. Pop culture references are always cool and funny. Always.
6. It's okay to briefly have a shitty job – even the Slayer had to do her time at the Doublemeat Palace ("Be part of the Doublemeat Experience!"). Remember, the pride to be had from doing a crappy job well is more powerful than the scent of cooked meat that lingers in your skin, hair and clothes. As Buffy says, that "goes away after many bathings".
7. Musical episodes can be done well. They can. The problem is that most are crap – and just not as good as Once More With Feeling.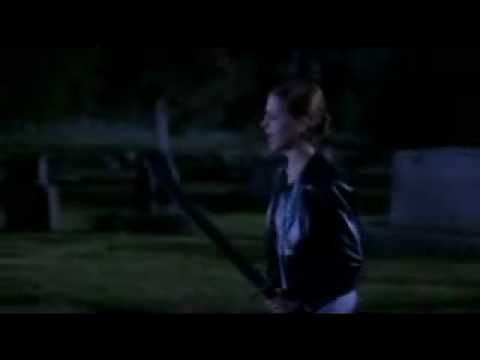 8. Secondary school is indeed hell. But you make the best of it, even if that means dealing with the Hellmouth in your town or that your boyfriend is a vampire or just facing up to that bitch Larissa at the 104 bus stop. Ahem.
9. Men (like Joss Whendon and the pool of male writers on BtVS) can write believable women characters. The key is to… write them as normal fucking people. Jesus, guys.
10. The Gentlemen (from Hush)are the most terrifying things ever. They turn something quite beautiful (men in suits, smiling) into something chilling and wrong (scary demons in suits, smiling). Enough scares to cause a pre-emptive wee. Genius.
Image via Dark Horse Comics