Kyary Pamyu Pamyu, High Priestess of J-Pop and Harajuku style queen will be coming to the UK next month for a sell-out gig at the O2 Academy Islington. Have you discovered her yet?
;
1. Her name: Kyary's full stage name is Caroline Charonplop Kyary Pamyu Pamyu.
2. Her style: Think Slave to the Rhythm meets Pee-Wee's Playhouse.
3. Her business: Kyary has managed to break into the difficult eyelashes market.
4. …and her T-shirt promoting said business (see: 2mins20 in)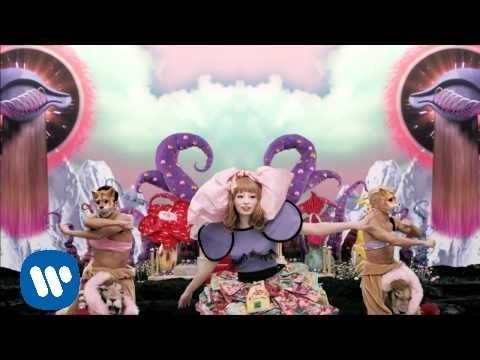 …boob-lashes! *calls ASOS*
5. Her pop-art influences: Are those eyes in the background a reference to The Beatles' illustrator Alan Aldridge?! (Incidentally, have you seen The Beatles Rockband intro? Oh my.)
6. Her instrumentation: You need patience and a flair for subtlety to arrange music well. Failing that, whack in a metric fuck-ton of Toy Piano.
7. Her unique take on art history: In a nod towards Leonardo Da Vinci's The Last Supper, Kyary sits down for a quiet meal with her creepy, faceless disciples.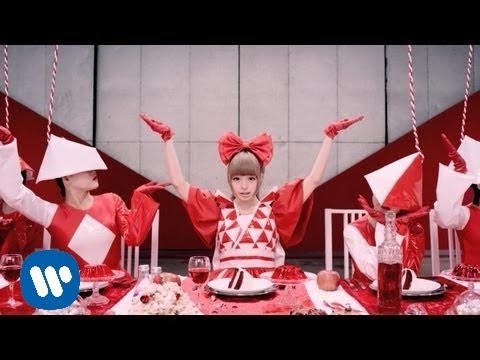 (…I'm also getting The Wizard of Oz, and…all that red? The Cook, The Thief, His Wife and Her Lover…but less weird. )
8. Her Anonymous Backing Dancers: Oh, PLEASE be enigmatic avant-garde music collective The Residents…
9. In 2012, she was crowned 'Kawaii Ambassador of Harajuku' by the mayor of Shibuya, Tokyo. Your Majesty – if you're reading, OBEs are so passé.
10. She's not Lady Gaga